What They Say
I have worked with CT Wilson Construction for more than thirty years and have collaborated with their team on many, many projects over those three decades. While working on two complex renovation projects for Duke Regional Hospital, work was required to be completed in multiple phases and in occupied spaces, predominantly patient areas. This required a tremendous amount of coordination and a team of professionals capable of ensuring that the impact of the renovation did not affect negatively the quality of patient healthcare delivery. CT Wilson's highly effective team worked to guarantee that the project was completed on time and on budget. In the time that I have known them, CT Wilson Construction Company has always demonstrated the highest standards of character, integrity, and public relations among their many skills. I have no doubt that they are an excellent choice to execute any project.
I recommend CT Wilson Construction as a contractor who will complete projects on time and in budget, who works well with owners and design teams. Additionally, CT Wilson has an excellent understanding and approach to sustainable design and construction.
I applaud the CT Wilson Construction team for the exemplary level of effective communication, and attention paid to maintaining site safety; implementation of sound quality control measures; thorough contract administration; compliance with city, state, and federal environmental regulations; and, proactive relations with the adjacent church, businesses, transportation facilities and community groups. It has been a pleasure working with their team and [Triangle Transit] looks forward to working with CT Wilson Construction in the future.
I have worked with the CT Wilson Construction team for almost a decade now and they have proven to be a strong member of our team, providing construction bid estimating, contractor services, and construction management. With the type of work New City Design undertakes, it is critical to have a strong construction team member, who has the ability to suggest ideas and construction methods to keep our projects within budget, while maintaining an overall integrity, esthetic, and feel. CT Wilson Construction is no exception, and proves to be an invaluable team member who I trust and respect.
With plans to create a high-quality specialty behavioral health hospital, we chose CT Wilson Construction hands down to handle the scope of our 30,000 sq. ft. project on an extremely tight schedule. As a local company, CT Wilson has a reputation for delivering the highest service level. The entire team consistently met our requests with a competent approach while carefully attending to every detail of our one-of-a-kind project. I would highly recommend CT Wilson Construction -- a personable yet professional company with an eye toward cost-control, timeliness, and with the provision of exceptional follow-through.
Hover over the quote with your cursor to pause the slide.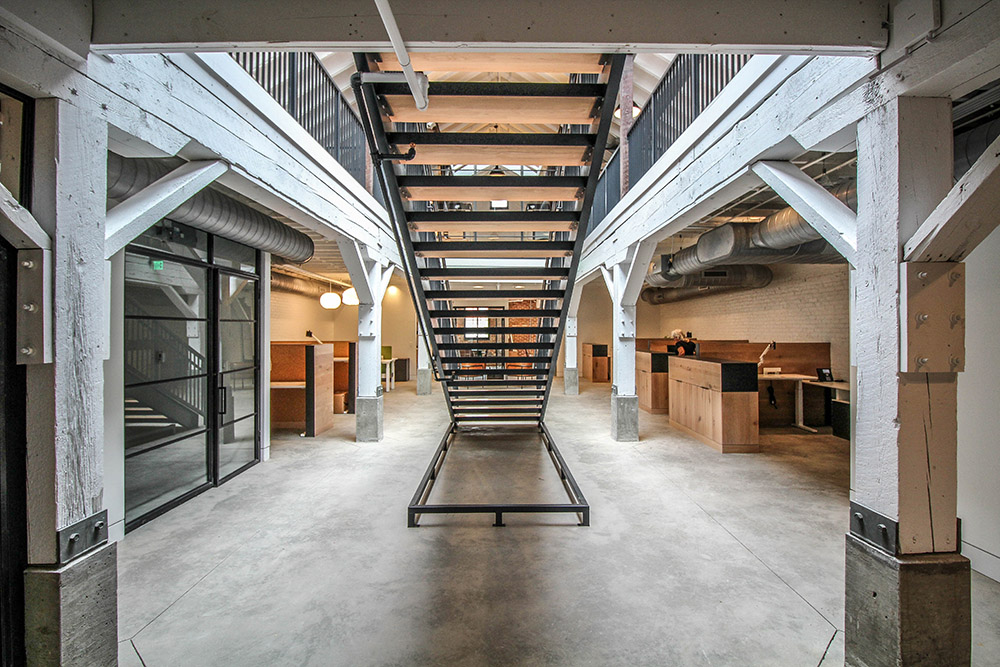 Awards
2019 

Carolina's AGC Presidential Award for Safety Excellence

2019 United Minority Contractors of North Carolina Inaugural Cook Off Second Place Winner
2019 Sir Walter Raleigh Award for Junction West + Cherokee HQ
2019 Sir Walter Raleigh Award for Transfer Co. Food Hall 
2019 Business North Carolina Mid-Market Fast 40 Winner
2017 National Association of Women in Construction South Atlantic Region Safety Excellence Award
2016 Silver Level Project from the Stewardship Development Project of the Greater Triangle for Kent Corner

2016 AIA South Atlantic Region Honor Award for Camp Graham Girl Scouts of NC Coastal Pines designed by Weinstein Friedlein Architects.
2016 AIA North Carolina Honor Award for Camp Graham Girl Scouts of NC Coastal Pines designed by Weinstein Friedlein Architects.
2016 Triangle Business Journal Family Business Award – Extra Large Company Category

2014 Preservation Durham Green Award for SEEDS Community Garden designed by MHAWorks

2013 Preservation Durham George and Mary Payne Award for Maureen Joy Charter School designed by DTW Architects

2011 AIANC Merit Award for the Raleigh Contemporary Arts Museum designed by Clearscapes, PA in conjunction with Pugh + Scarpa

2011 AIANC Tower Award for the Raleigh Contemporary Arts Museum designed by Clearscapes, PA in conjunction with Pugh + Scarpa